There is nothing like a bakers rack to add a touch of charm and beauty to your kitchen. Not only is a bakers rack a great way to decorate the kitchen is also a great way to get some more storage in the room for things like cookbooks, canisters, knick knacks, and wine bottles.
Get Your Style Up With Baker's Racks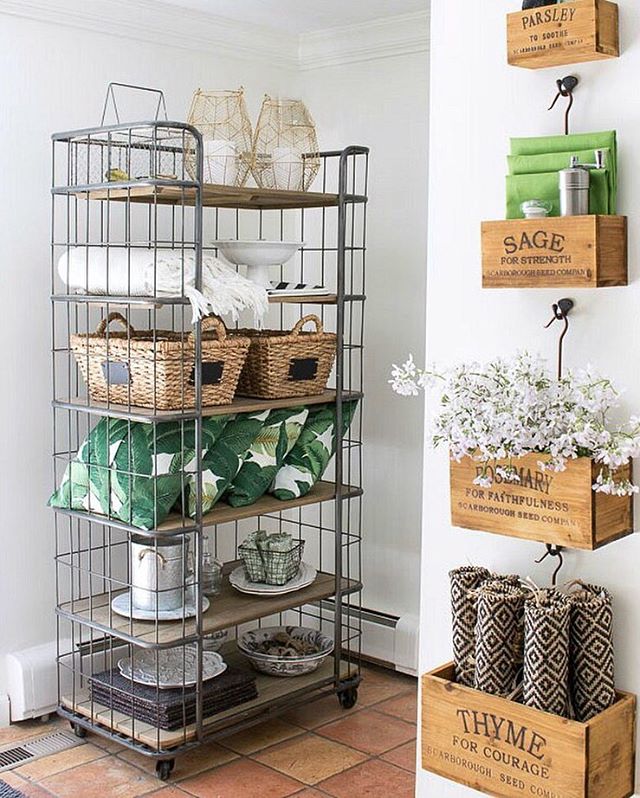 Bakers racks in today's kitchens offer up style and function. They serve as decorative storage, a space saver, place to store pots, baking supplies or snacks. A versatile piece of furniture, a bakers rack is functional:
In the kitchen, cookbooks, server ware, canister sets and other items can be conveniently and attractively displayed on a baker's rack. You gain extra storage while beautifully accenting your kitchens design. In the living room, outfit shelves for a wine bar complete with napkins, wine, and glasses. In the bathroom, where you can always use some storage shelving, use a baker's rack to organize towel, magazine, and bath accessories. In the garden, a conveniently placed baker's rack is ideal for potted plants and planting tools. In the bedroom, fill your baker's rack with baskets for extra storage of clothing and personal items. In a home office, utilize the extra space for books, CDs, and office supplies..
Bakers Racks – Unique, Unforgettable and Unexpected Style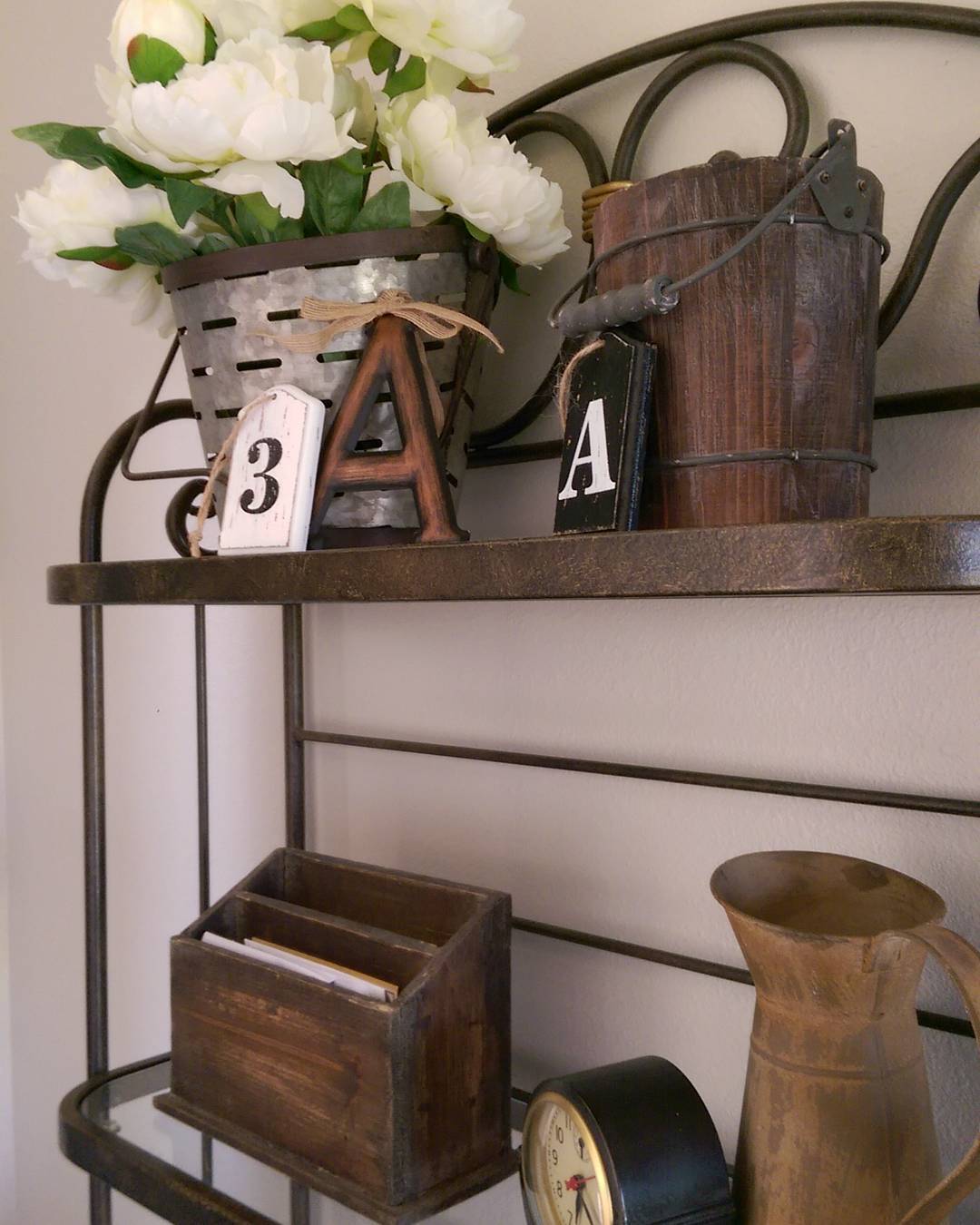 Baker's racks fit well in most decorating schemes. For contemporary style, use bakers racks with a clean, sleek look. Classic styles call for metal finishes, wood material, or traditional Tuscan-styled details. You can color coordinate a bakers rack to fit in with your kitchen décor or add colorful dishes and cookware to the shelves. Other styles that are suitable for baker's racks include old world, rustic and eclectic décor schemes.
Showcase a collection of brass cookware, stainless gourmet cooking supplies or a matching set of intricately designed, artistic cookware set. A large oversized baker's rack serves as the centerpiece of a kitchen. Personalize drawer pulls with decorative designs that are contemporary or have classic design.
Decorating Ideas for Baker's Racks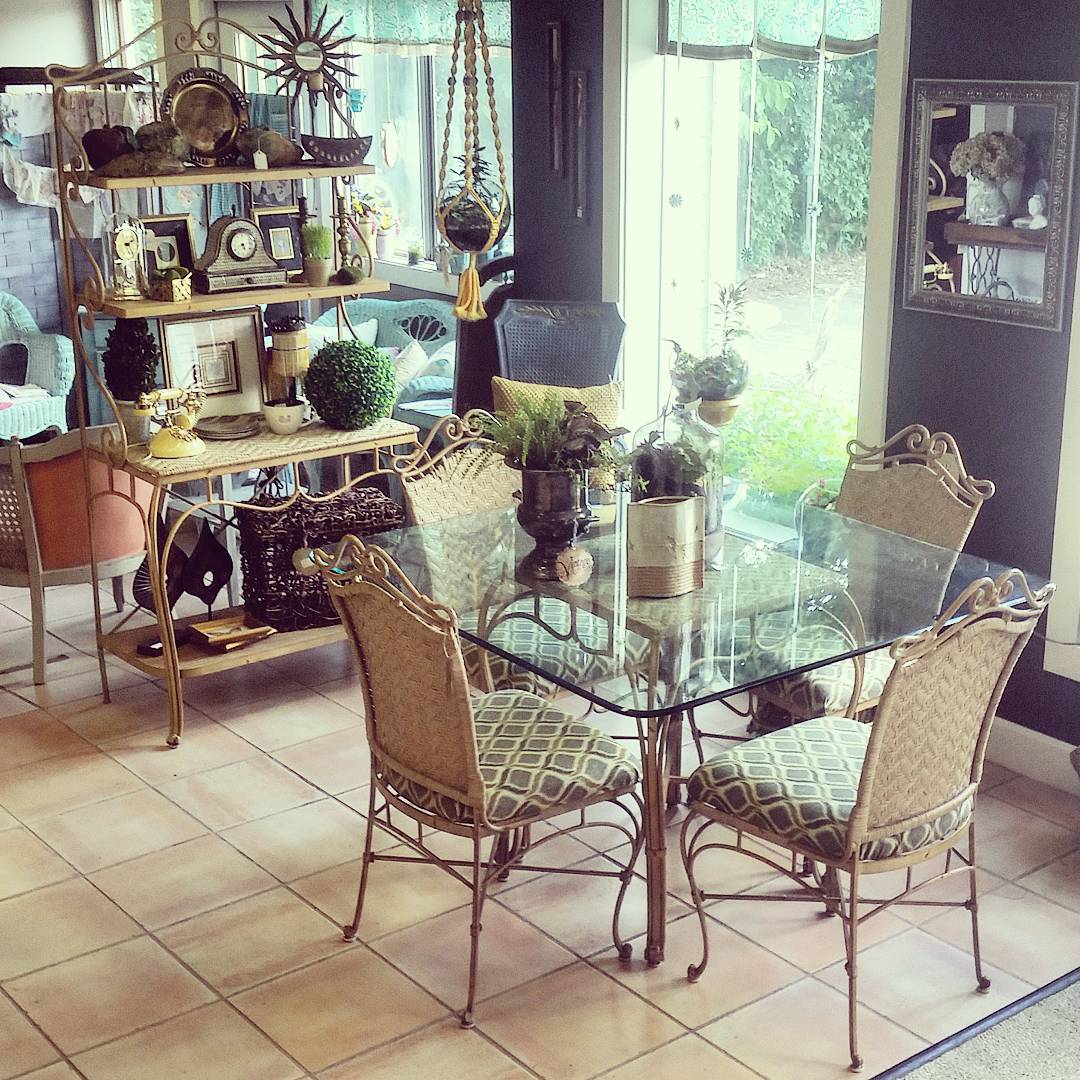 Pick a bakers rack that matches the design and style of your kitchen. There are beautiful baker's racks sure to appeal to your personal taste. Here are helpful decorating ideas for baker's racks in a kitchen:
Use a baker's rack as a plant stand
Display a collection of decorative dishes or cookware
A microwave stand when pressed for kitchen space
Keep dinnerware and table linens organized
Place to keep cookbooks or a set of decorative bowls
When it comes to deciding on a baker rack for your kitchen you will need to ask yourself a couple of questions to decide on the right kind of baker rack to suit your needs.
There are many styles and sizes available to choose from and you will want to have an idea of what kind of baker rack in mind before purchasing to avoid disappointment and having to go through the hassle of returning it.
In this post we will discuss a couple of different styles to help you decide which baker rack will suit your kitchen needs.
Corner Bakers Rack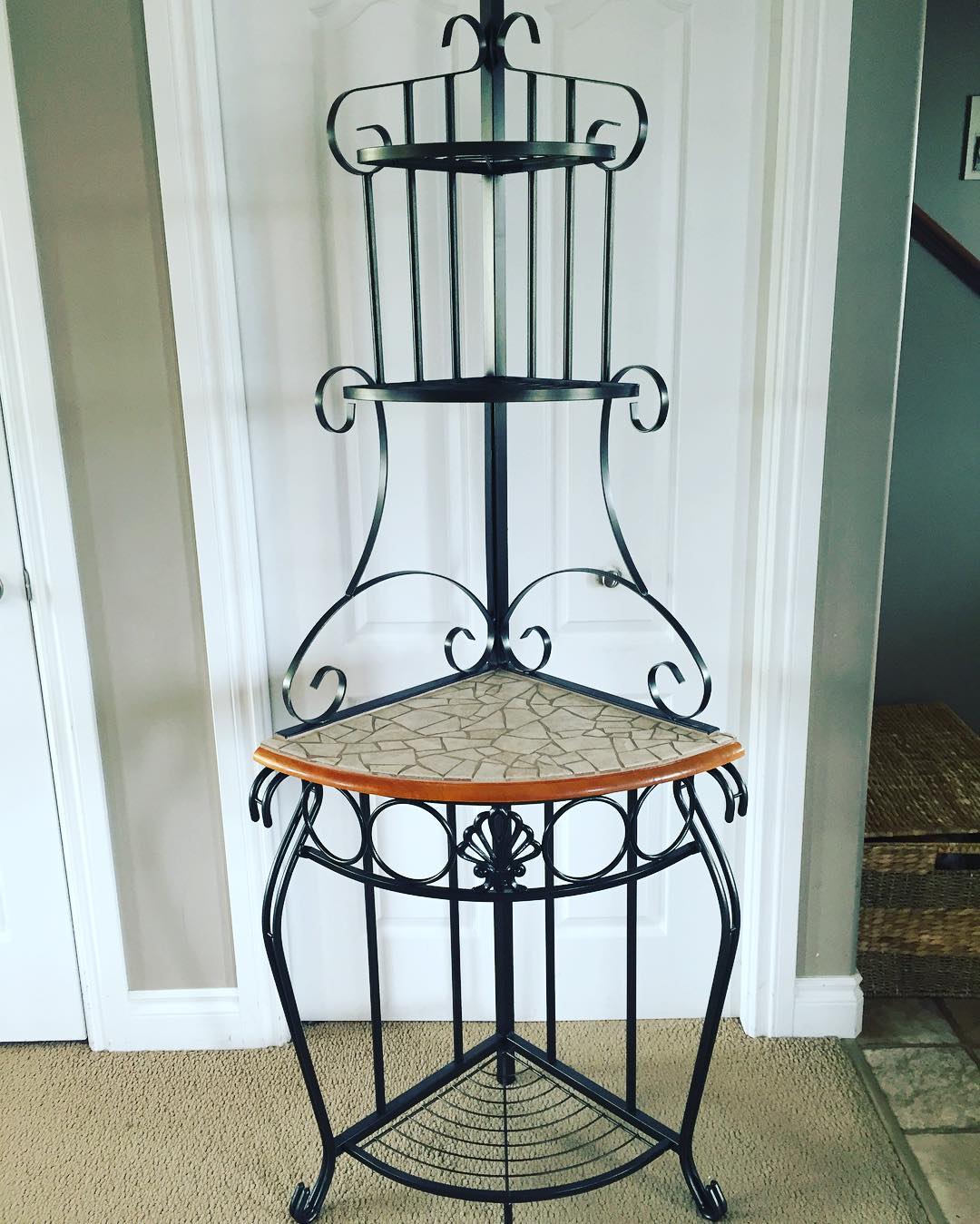 A corner bakers rack makes good use of corners. If you have a small kitchen space or have a corner that is looking bare and you would like to put it to use then a corner bakers rack would be the solution for you.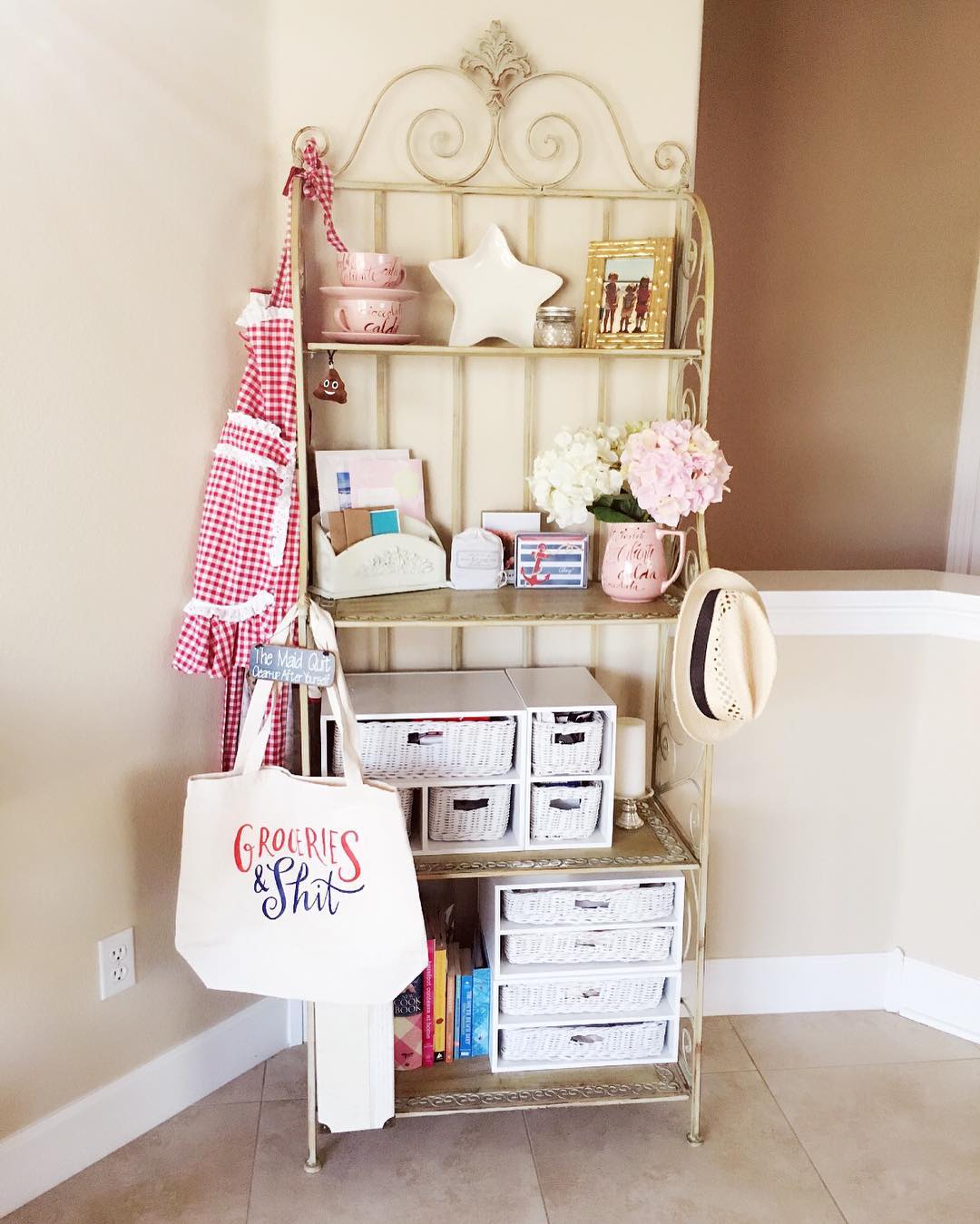 A corner bakers rack can come in a variety of styles and shelving can range from three to five shelves depending on your storage needs. A corner bakers rack can be used for cookie jars, cookbooks, plants, or for displaying any favorite dishes you may have.
A corner bakers rack is not only limited to the kitchen, you may find them useful in the corner of your sun room, living room or bathroom for holding towels and displaying soaps.
Wrought Iron Bakers Rack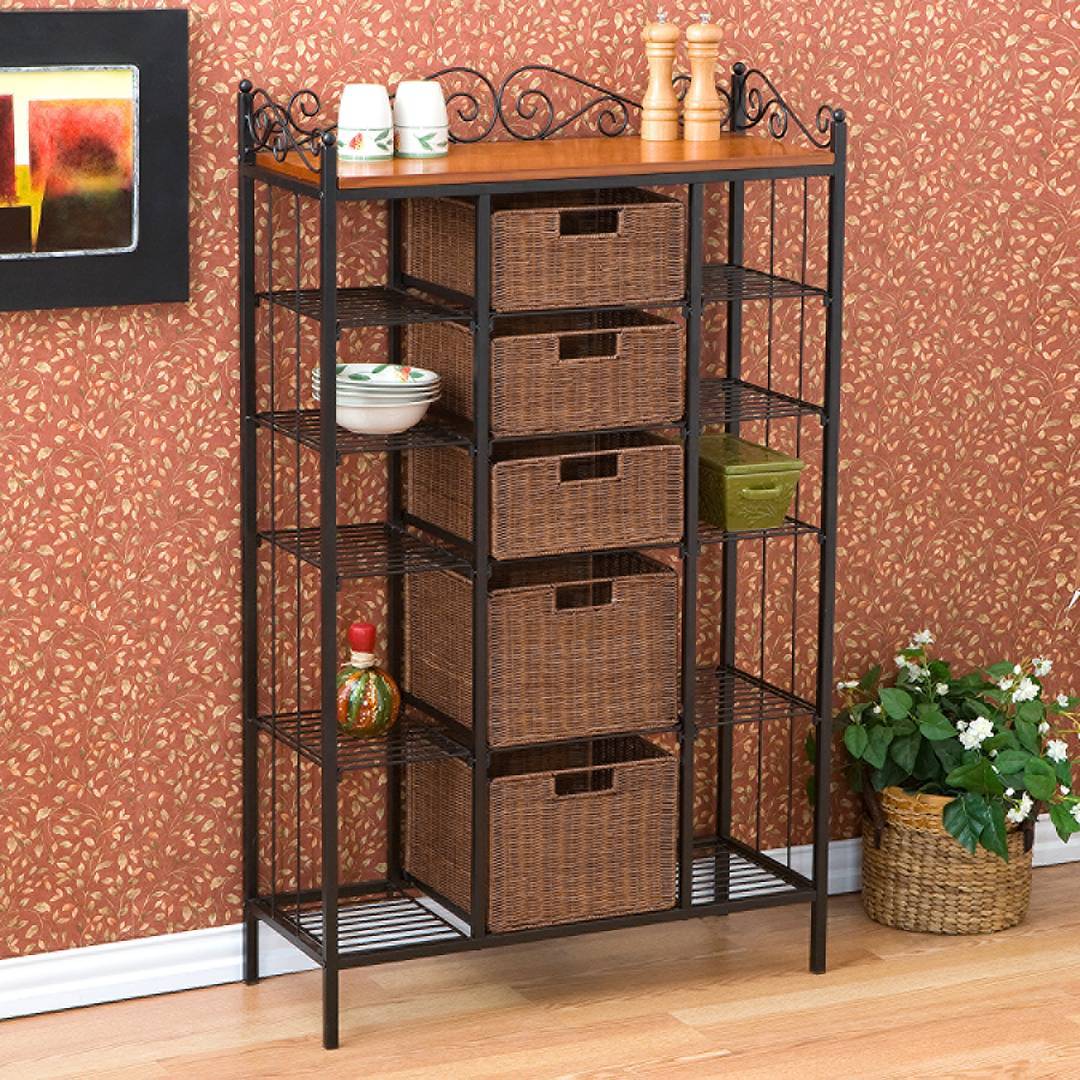 Wrought iron bakers rack available in small to larger sizes. Now if you have a lot of space in your kitchen for a baker rack then you may want to consider a larger style of wrought iron bakers rack. A beautiful, functional design feature to any room.
A wrought iron bakers rack can be a fun piece to add to your kitchen. You can find pieces that also have wood and glass to accent your wrought iron. A bakers rack can really add style to your kitchen.
With the larger style of wrought iron bakers rack you will have a larger shelf area which serves as a functional storage or work area.
Bakers Wine Rack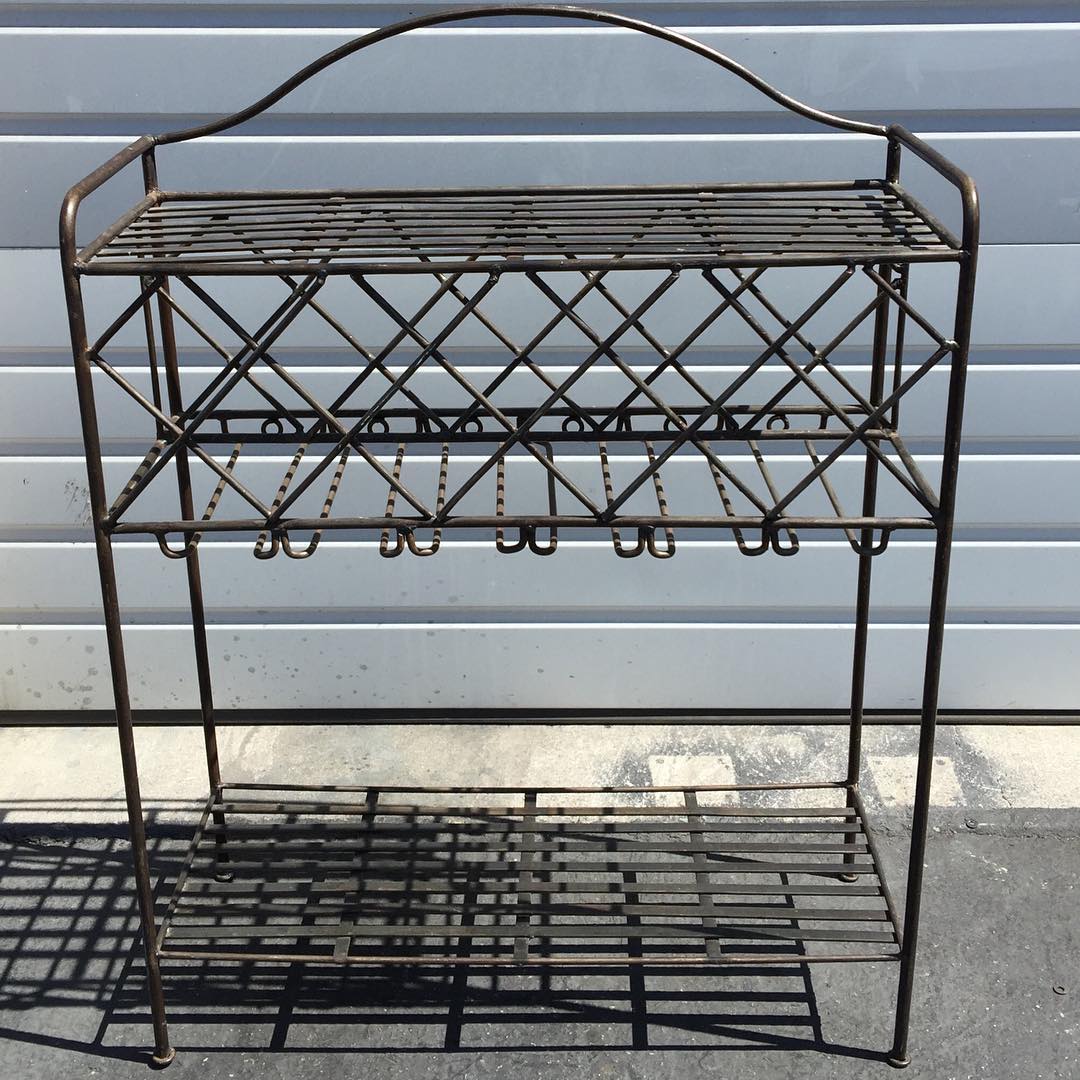 If you like to have wine on hand for entertaining then a bakers wine rack will hold any where from five to eleven bottles of wine while displaying them quite nicely. Have your stemware and wine all in one organized handy place on your bakers wine rack.
A bakers wine rack can be made out of straight wrought iron or a combination of wrought iron and wood. Your could keep your bakers wine rack in your kitchen or dining room area where ever you find it the handiest to serve your guests.
Metal Bakers Rack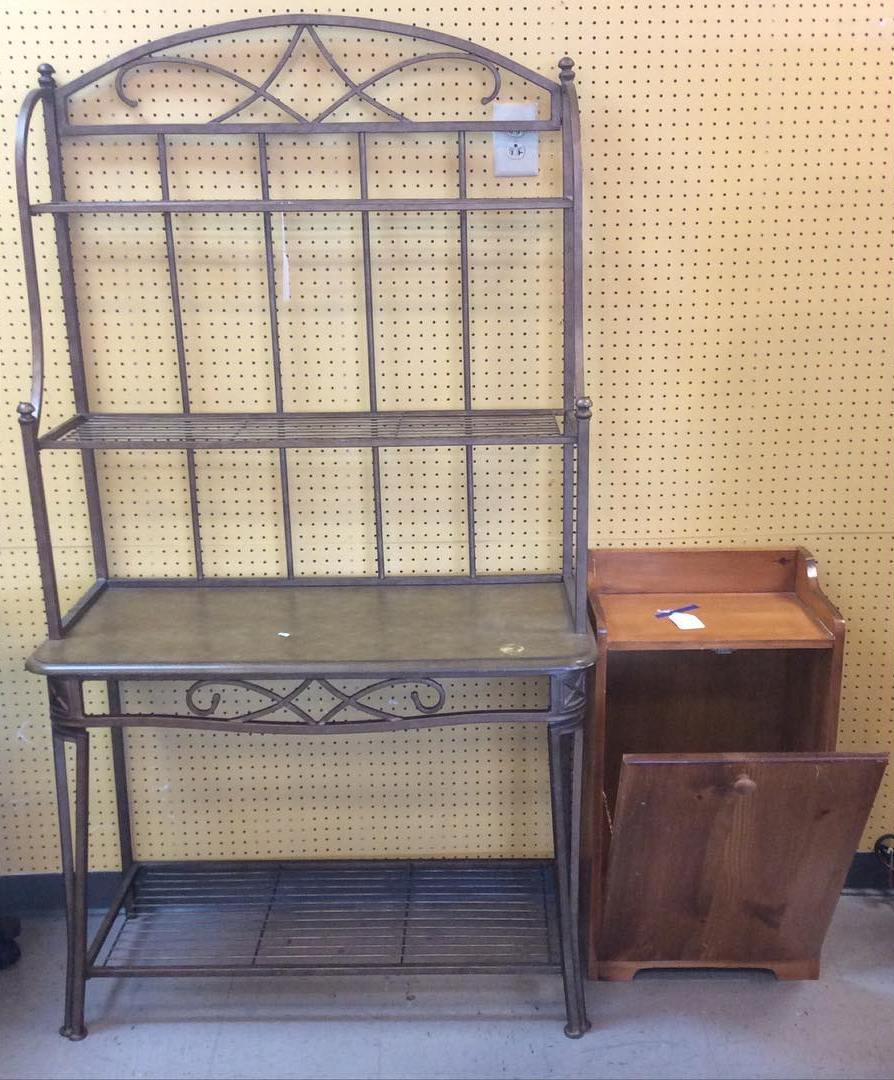 This durable metal bakers rack is the idea use for large batch baking and placing your baked items to cool. Some models of this metal bakers rack come with wheels making it easy to move around.
The seven shelves on this metal bakers rack are adjustable giving you endless storage possibilities. A great idea to a pantry. These metal bakers racks also come in white with choices of four to seven shelves.