Mobile homes are always a great choice. However, remodeling or setting up your mobile home can be quite difficult. The choices for everything are many. There are also several factors to consider.
In the case of mobile home bathtub faucets too, there are a lot of options. Which faucet will be the best fit for my bathtub? Which one is the best fit for my mobile home bathroom? It is also not cheap, so you would like a good return on your investment.
Read on to find all about the best mobile home bathtub faucets and factors you must consider when getting one.
The 5 Best Mobile Home Bathtub Faucets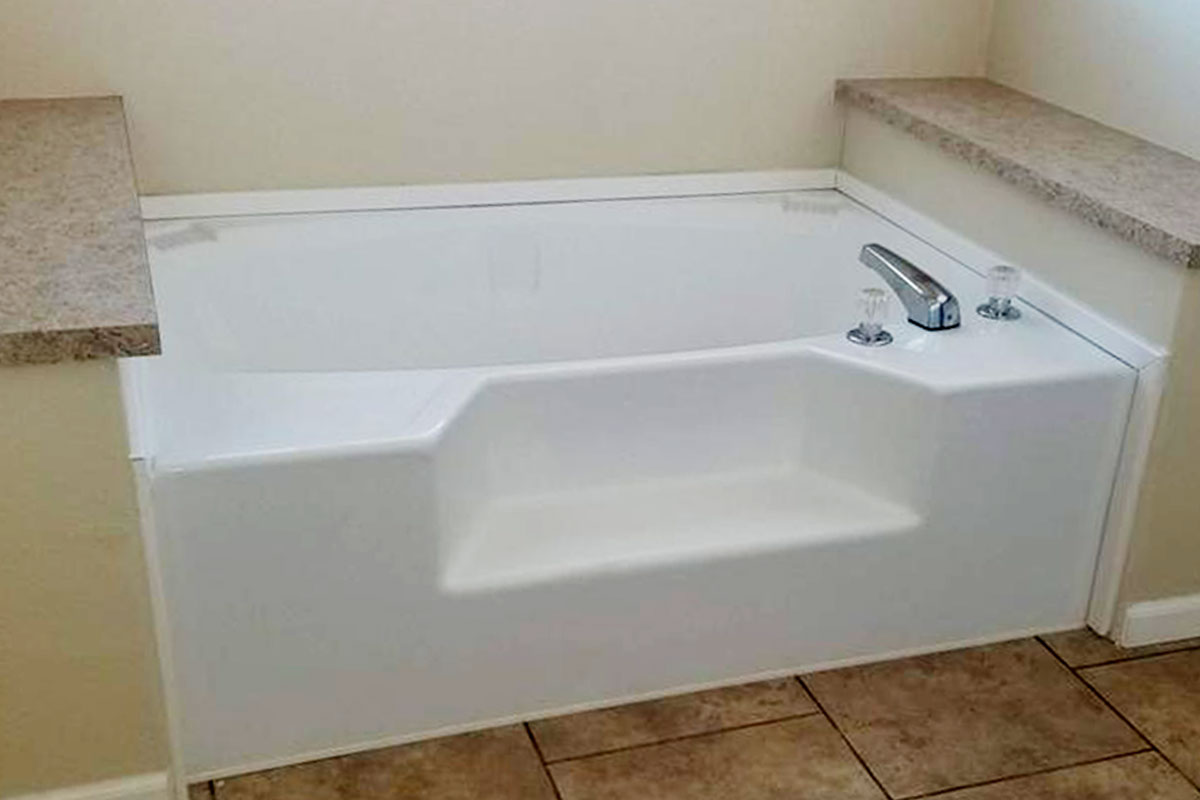 The following are some of the best mobile home bathroom faucets. Know all about them and find the one perfect for yourself!
1. Empire® Ultra 8″ Chrome Tub Faucet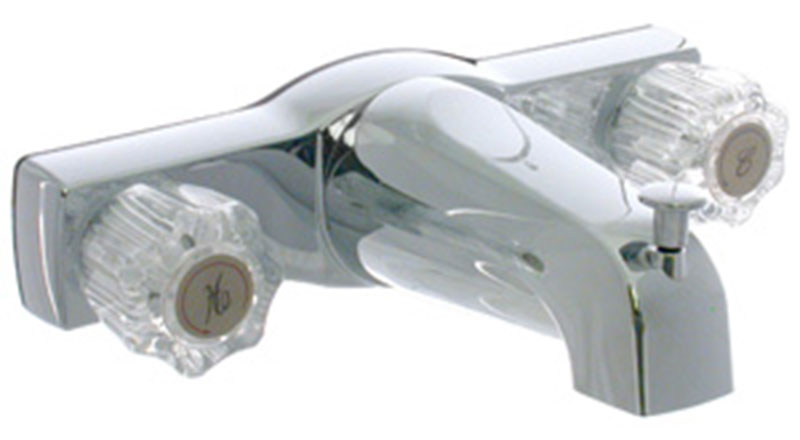 This is a great mobile home bathtub faucet. Fitted with clear acrylic handles, it lends an elegant look to your bathtub. It is an 8" On Centre installation. It also complies with several standards and codes. This faucet meets the low lead requirements of NSF Standard – 61, Section -9, and also of California Proposition – 65.
It also obeys the Uniform Plumbing Code. This helps you have an easy time getting it for your home. This faucet is also chrome plated with ABS non-metallic housing. Not only is it affordable, but it is also delivered fast and is easy to install.
2. Bristol 8″ Chrome Utopia Tub Faucet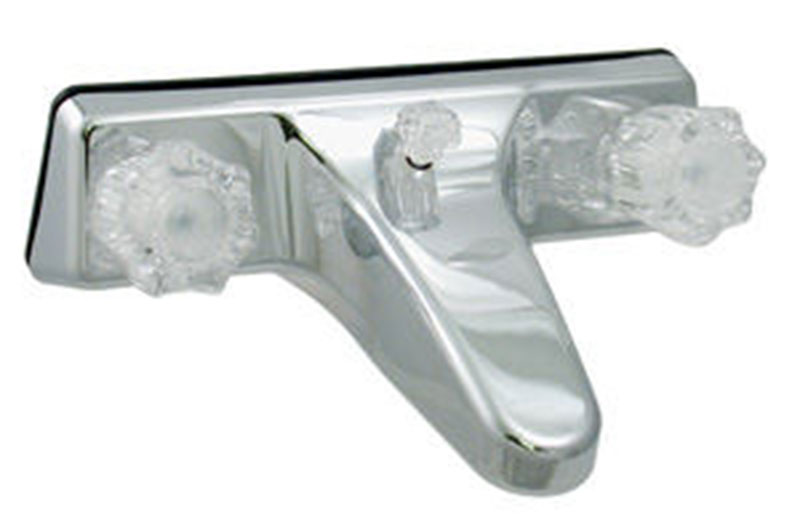 The Bristol 8" Chrome Utopia tub faucet comes with a non-metallic celcon waterway. The clear and sturdy acrylic handles provide the faucet with a perfect grip compared to other regular knobs. Delivery is also fast and efficient. Even its installation is easy. You would only require a Teflon tape to help you. This faucet has an offset center 1/2″ fit with IPS connections.
The faucet also uses genuine Bristol Utopia replacement parts in their latest style. The low lead requirements of some standards will not cause any problem since it complies with them. It is affordable but does not compromise with quality.
3. Phoenix® Chrome Garden Tub Filler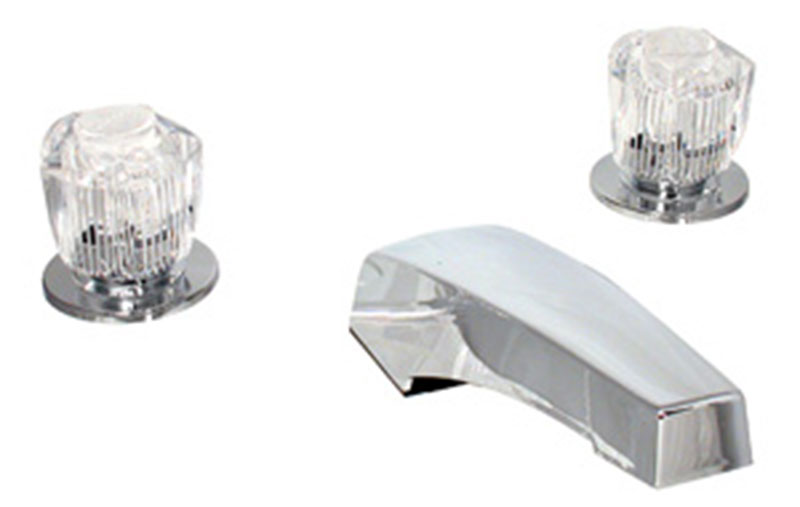 Are you looking for the perfect filler for your tub? The Phoenix Chrome Garden Tub Filler can be it. This filler has chrome-plated ABS non-metallic escutcheons. It also comes with brass end valves. All of this makes it a sturdy and good fit. Not only do you get the best quality while buying, but also for your replacements.
This is because it uses genuine Phoenix replacement parts. Several features like drip deflector, sonic weld shield, and water directional are also included. It meets the requirements for the Uniform Plumbing Code and several other standards which ensures long life for the filler.
4. Empire® Ultra Chrome Garden Tub Filler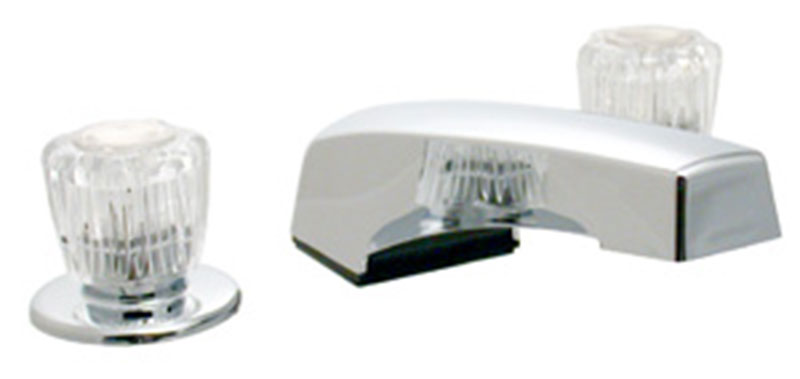 To find the perfect fit to replace something can be hard. However, this filler is a good fit for most tubs. You can easily order it online and get it delivered quickly. It comes with non-metallic celcon waterways and has adjustable half-inch IPS connections.
The low lead standards of many locations are also conveniently adjusted in this filler, such as the NSF Standard-61, Section-9, and California Proposition 65. It also includes a mixing tee, nylon braided spring-load, and double crimped flex hoses. With perfect water force and a good grip, this is a good choice for your mobile home faucet.
5. Phoenix® Chrome Deck Mount Garden Tub Filler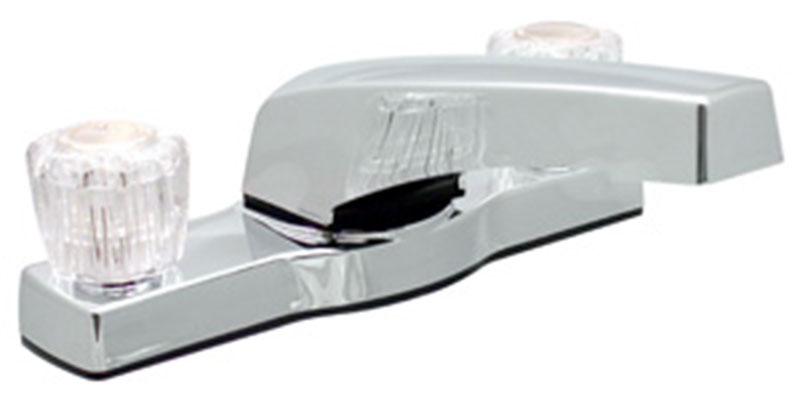 This is another sturdy and reliable option for your mobile home, bathtub faucet. Not only does it have a celcon underbody, but it is also equipped with a brass stem and bonnet. It also uses genuine Phoenix replacement parts.
Although it is not made of metal, it is durable and can last long. Similar to the above faucets, this, too, complies with several standards and codes. This is extremely important as non-compliance can land you in trouble. It has eight inches of center alignment with half-inch IPS connections. You can easily install it at your home. A Teflon tape is recommended as needed material.
Buying Guide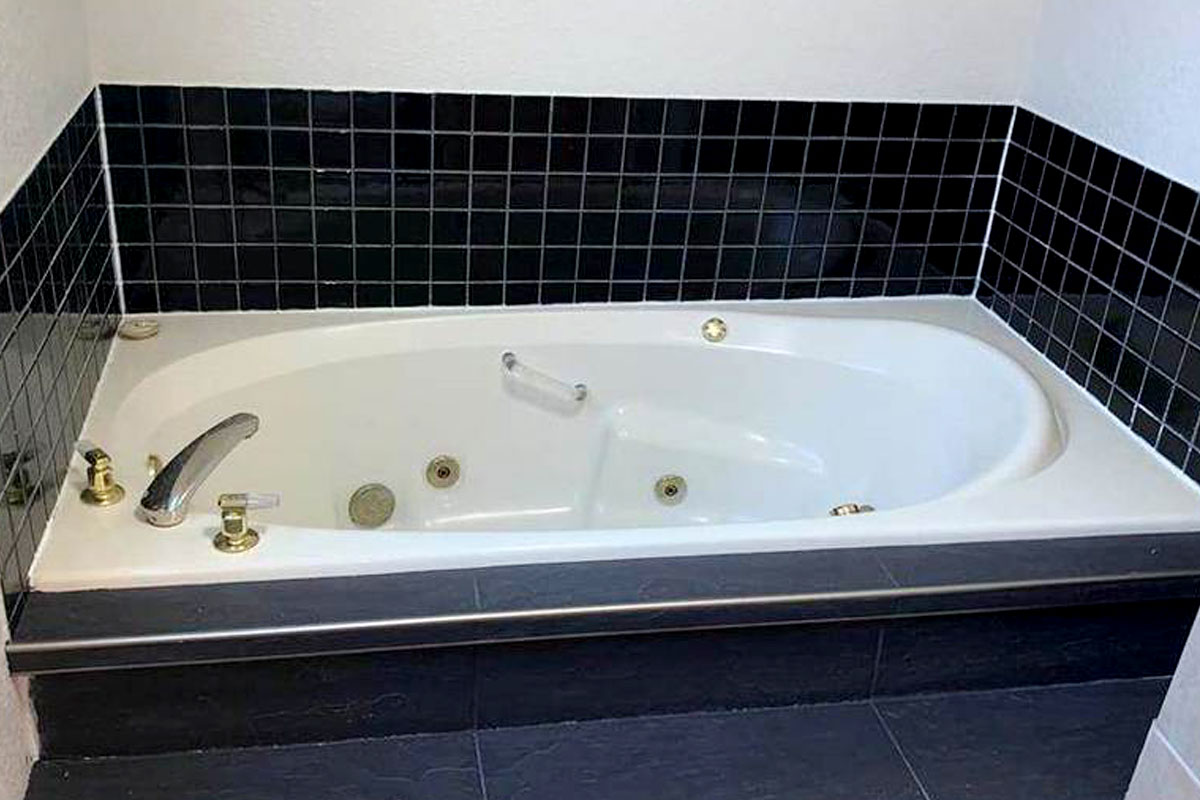 Whether you are buying a brand-new mobile home faucet or replacing an old one, you must make a wise decision. There are several options available. Multiple factors matter when you make a decision. Read this buying guide to know about all of them.
How Does Mobile Home Bathtub Faucet Differ?
Mobile home plumbing is inherently different from regular plumbing. Generally, the faucets are quite easy to install. Fittings are usually provided. They are also easy to service and are durable. Mobile home faucets are more compact than regular ones because of the limited space in mobile homes.
Types of Bathtub Faucets
There are several types of bathroom faucets available. Your choice can depend on multiple factors, such as the space available in your mobile home and the adjustments needed.
Single Hole Faucets are the simplest of the lot. You only need to drill one hole to install this faucet. However, as it only has one adjustment handle, it can be tricky to use. This is especially true for the elderly and children. Usually, the main spout comes with one handle, but you can attach two if the adjustment can be made.
You can also purchase temperature limiting valves to prevent any accidental injuries. They also often come with deck plates, or you can get them separately. This comes in handy to cover up any stray holes if you are switching from a different type.
Centerset Faucets are the ones most commonly used in mobile homes. There are also no safety concerns with this type. This is because it usually comes with two separate lines, which are then mixed in the spout. You can either opt for two separate handles or a single lever.
The holes are usually drilled four inches apart from the center. It also has a compact build and is, therefore, greatly beneficial if your space is small. However, it works as efficiently as any of the other types. If you are looking to buy a safe and small faucet, this type is a good choice.
Minispread faucets are often classified as centerset. However, they are a bit different. It comes with three separate handles, which are usually placed four inches apart from each other. Each handle has its separate function, and the water is mixed in the central spout. They contain cartridge valves, and their rotation is usually limited to ninety degrees.
Unlike a regular double faucet, where the connections between the valves and spouts run over the counter, where they run under it. This removes the necessity of a base plate that lends an elegant look to the overall setup.
This is another type that is very beneficial to small spaces. Since it is mounted on the wall, there is no need for additional space on the edge of your bathtub. However, you need to carefully pick out the size of your faucet per your bathtub. It needs to reach at least a few inches inside the bathtub.
This type of faucet is not very easy to install. You would probably require quite a lot of drilling and professional help to fix it. Fixing the wall afterward is also a cumbersome and often expensive process. Nevertheless, they are reliable in the long run.
Widespread faucets are available in a wide range of styles and colors. They are similar to center set faucets. This arrangement contains separate handles for hot and cold water along with the main spout. You require three holes to install this arrangement. They are usually drilled either eight inches, twelve inches, or even sixteen inches apart from each other.
The mixing of the water of different temperatures usually takes place below the counter. The valves are also present in the same way. They are quite widespread and take up a large area. You should suitably make space for it.
How Do You Replace A Bathtub Faucet in A Mobile Home?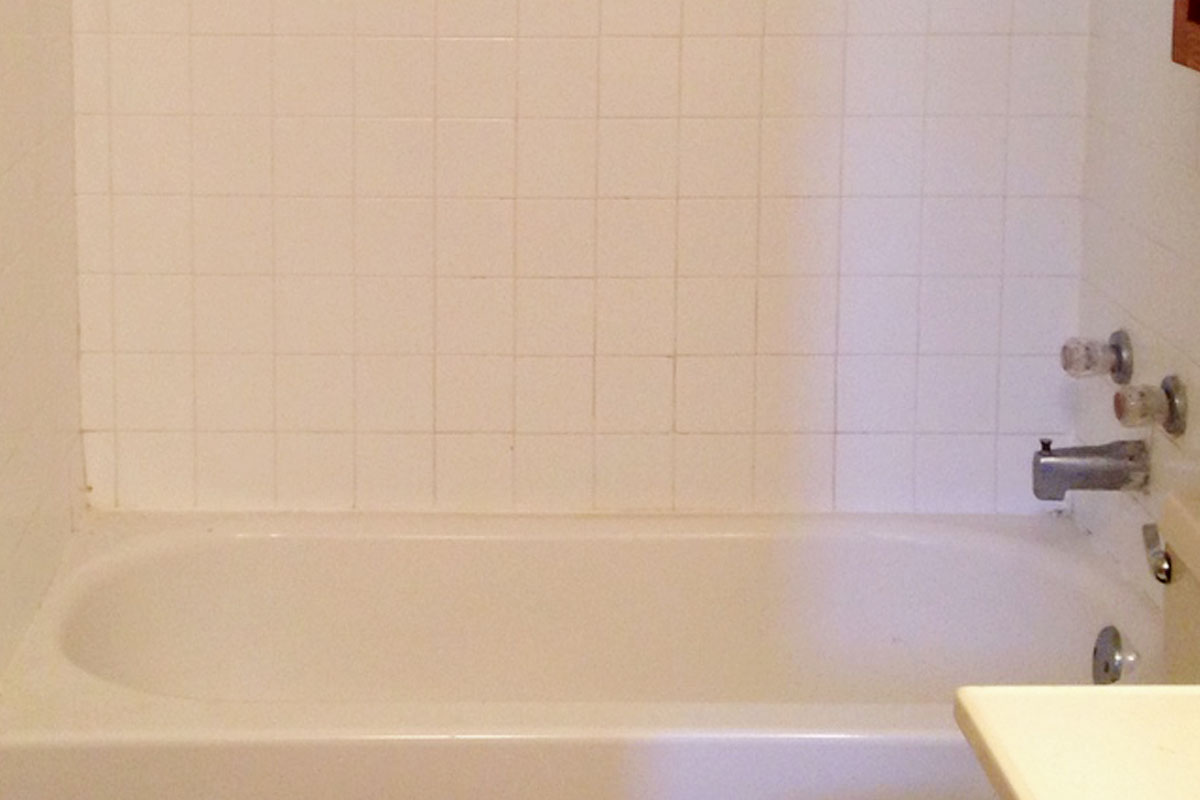 Mobile bathtub faucets are usually easy to install and replace. This is because of the limitations that mobile homes bring.
Plan the whole process carefully and get your tools ready beforehand. Check out the plumbing of your existing system as well as note down any new requirements.
Shut off the water and carefully disconnect the water supply pipes. Take off the swivel nuts and screws present. Carefully remove the previous faucet. Then, prepare the area for the new faucet.
Make space for the new faucet and level it carefully. Connect the water lines to the new faucet and tighten it. It helps to put a layer of plumber's putty around the base plate.
Lastly, let the water run for a few minutes. This will let the pipes adjust to the new faucet and promptly help you detect any leaks or loose connections.
Conclusion
Choose a faucet that is best suited for your mobile home. A proper faucet is not only a great utility but also provides comfort. Like you saw, there are many varieties to choose from. Your choices are wide open, especially if this is the first time you are installing.
Even if you are changing the tub and the faucet simultaneously, the choices are many. However, if you are replacing, it is recommended to do it with the same type. This will help you put less effort and money behind adjustments.
Nevertheless, the options are always wide open, depending on you. Get a reliable and durable mobile home faucet and enjoy it for a long time to come!