Metal cabinets in your kitchen provide a crisp and stunning alternative to the everyday scene of wooden cabinets. You may find metal kitchen cabinets available in a cool crisp, futuristic stainless steel, which comes in various colors or an antique heartwarming, glow of copper.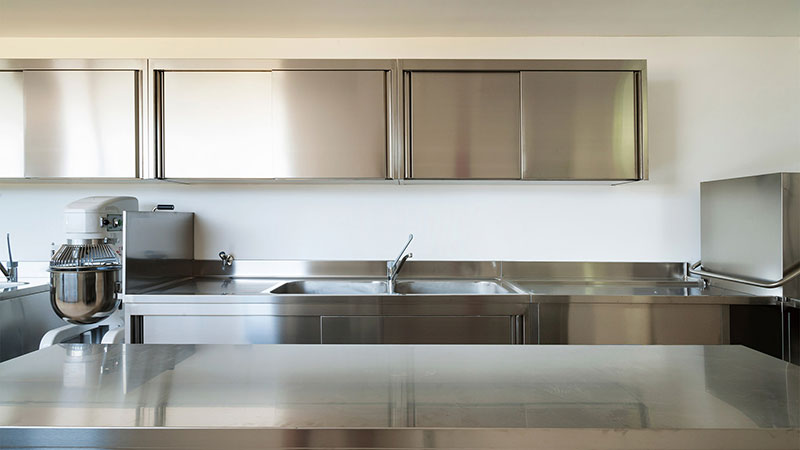 Either is beautiful and offers a wonderful solution to decorating your kitchen according to the details of your personal taste in home decor with their glowing reflective finishes. You will also find that there are kitchen metal cabinets, which incorporate various wood types into their design.
This creative mixture of metal and wood make lovely cabinets for your kitchen, while considering the various ideas for kitchen cabinets.
Benefits of Metal Kitchen Cabinets
Recyclable
Affordable
Stain resistant
Easy to clean
Withstands harsh environmental elements
Corrosion and rust resistant, given that you do not let them sit in damp areas that can cause them harm
Metal is mold and mildew resistant, which is wonderful alternative in humid areas
You will love your new metal kitchen cupboards and wonder why you waited so long to take advantage of their creative and sensible solutions. Metal kitchen cabinets are a snap to clean and maintain, while they offer you a practical and stylish choice of beautiful and functioning cabinetry.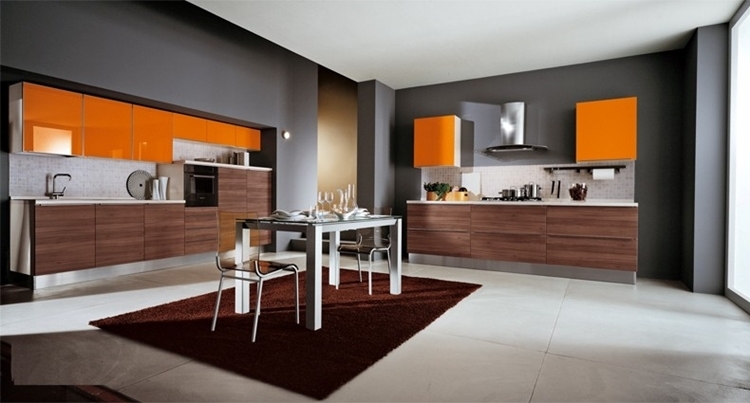 These cabinets can provide many good years of service when properly cared for, some even more so than wood or plastic cabinetry. You can wipe them off with a mild soapy damp rag and rinse.
Then you dry them completely with a soft cloth or paper towel to prevent streaking. However, before you use any household cleaner, you should make sure that it would not damage your cabinets.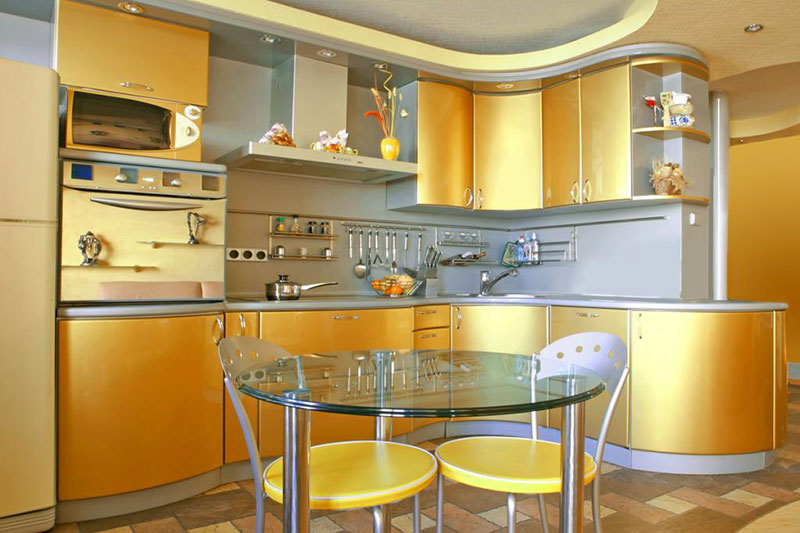 Kitchen cabinets manufacturers have been using metal as principal material for kitchen cabinets for many years. Metal kitchen cabinets have slipped in and out of popularity since they were first released in the mainstream market. These days, metal cabinets are getting popular again and have been customized many times to blend well with various types of kitchen decor.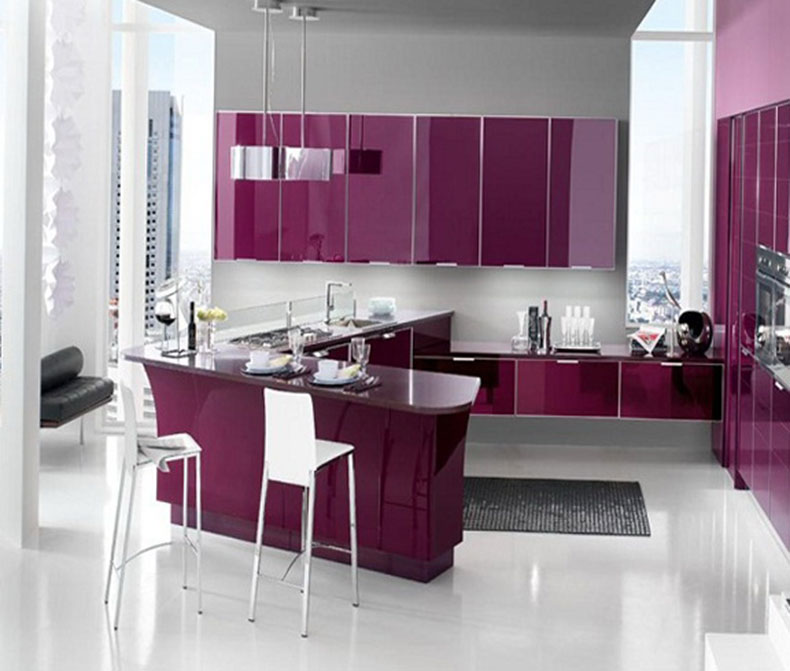 If you already have metal kitchen, you can paint them with oil base enamel, after you clean them, removing any grease. Then you will send them, clean up any dust and paint. Wipe the cabinets clean and then paint them to suit your taste in kitchen decor.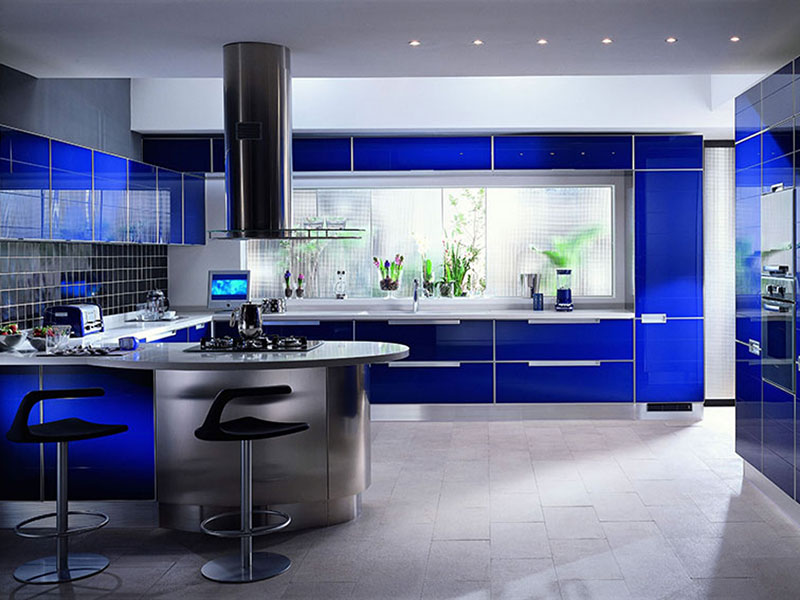 Painting your metal kitchen cabinets is another interesting and budget friendly option when updating such a busy area. Although, it is debatable, since retro items are all the rage, you might want to do some research on those old metal kitchen cabinets to see if a collector is looking for them. If so, then you can choose any type of kitchen cabinet that tickles your fancy.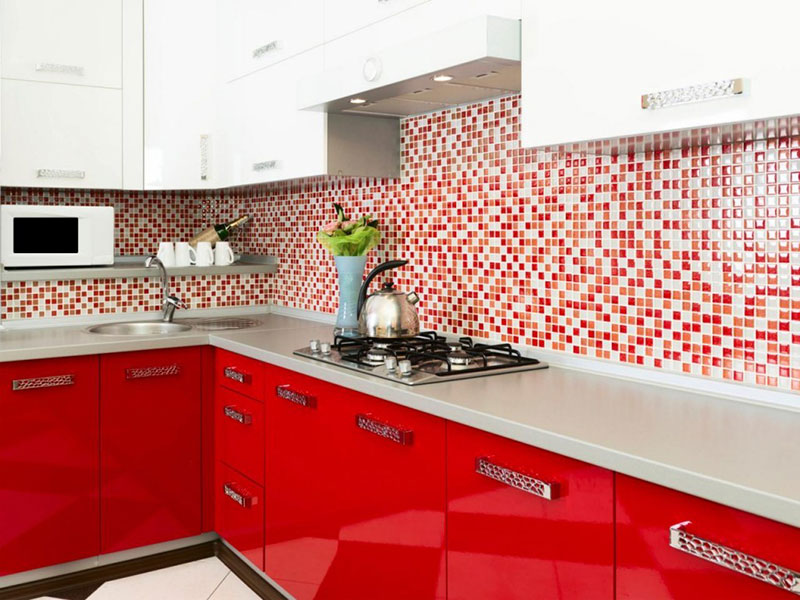 One of the advantages of metal kitchen cabinets is the fact that they can blend effortlessly into kitchens with retro styled themes. Vintage metal kitchen cabinets are available in a wide array of shades and colors. The colors that are more favored for retro styled kitchens are white and aqua blue. A great number of homeowners spend a lot of time looking for vintage cabinets for their retro themed kitchens.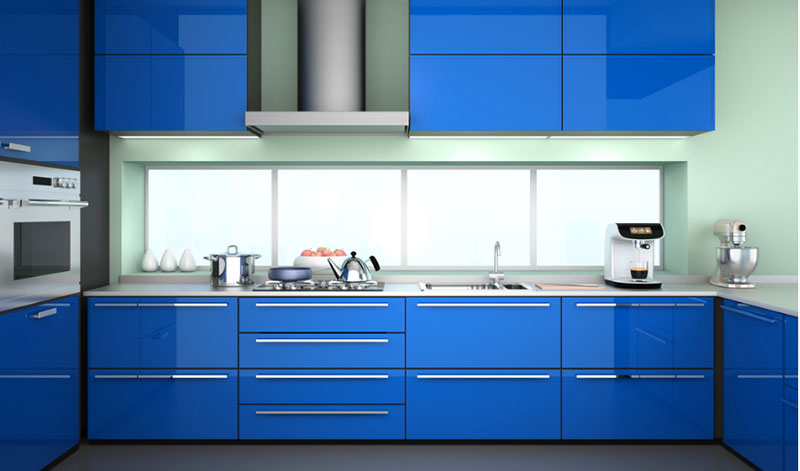 Metal cabinets kitchen constructed from stainless steel are excellent for contemporary style homes. These types of metal kitchen cabinets can be combined with a counter top made of stainless steel to go with the contemporary theme. These kitchen cabinets that are designed to provide reliable durability and top functionality in a modern day kitchen come in more other styles than stainless steel. There are many shades and colors to choose from for modern metal cabinets.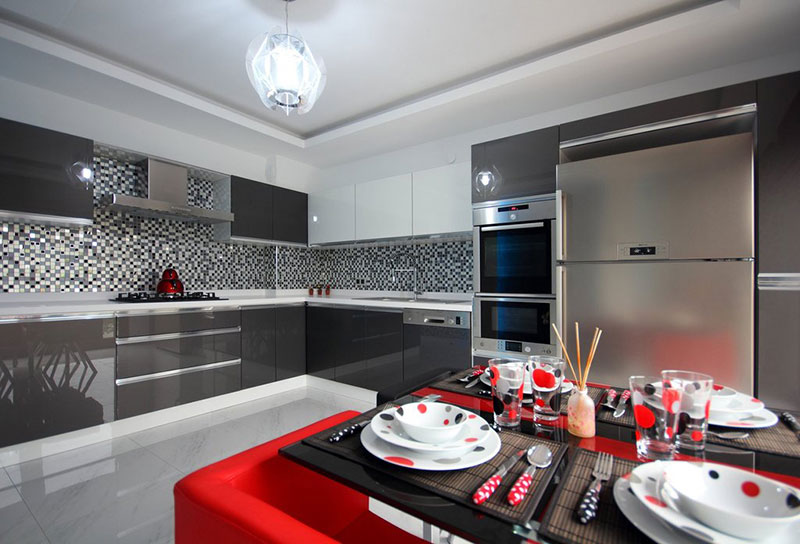 Aside from being the top choice for retro and contemporary style kitchens, metal cabinets look perfect for many kitchens with futuristic style themes or interiors. Many condominiums have metal kitchen cabinets in their unit, giving the suites a touch of class and a great deal of elegance. If you're going for futuristic aesthetics, your top choices for color are chrome and black.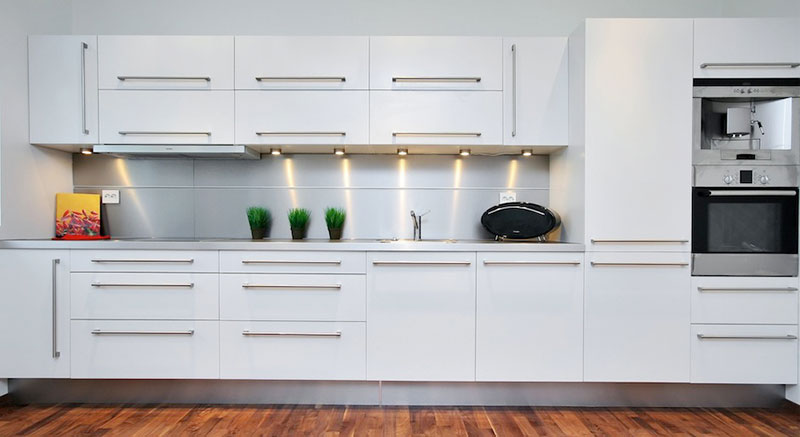 If you want a more organic or rustic feel however, go for earth tones such as brown or copper. During the American post-war era, metal kitchen cabinets were popularly advertised as 'vermin proof'. This fact is very important for the homeowner as many diseases were widespread during that time. Mice and other vermin were not uncommon in homes and they increase the possibility of diseases.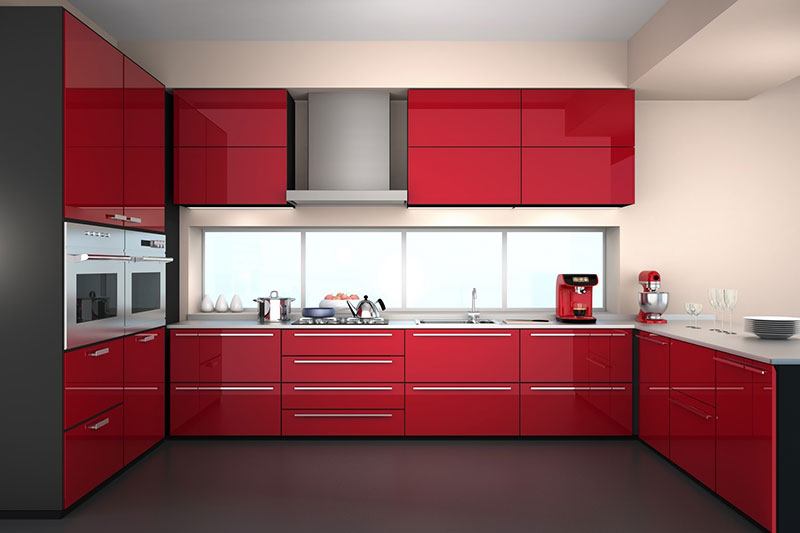 One great advantage of metal kitchen cabinets is the fact that rodents could not bite and crawl their way through the metal. Going for metal kitchen furnitures considerably reduces the chances of diseases in your home. Metal kitchen were more expensive at that time and they were mainly used in rich people's houses. After World War 2, metal cabinets rose into popularity once again. This is due to the fact that the manufacturers of ammunition needed an alternative use for all the surplus metal they had created.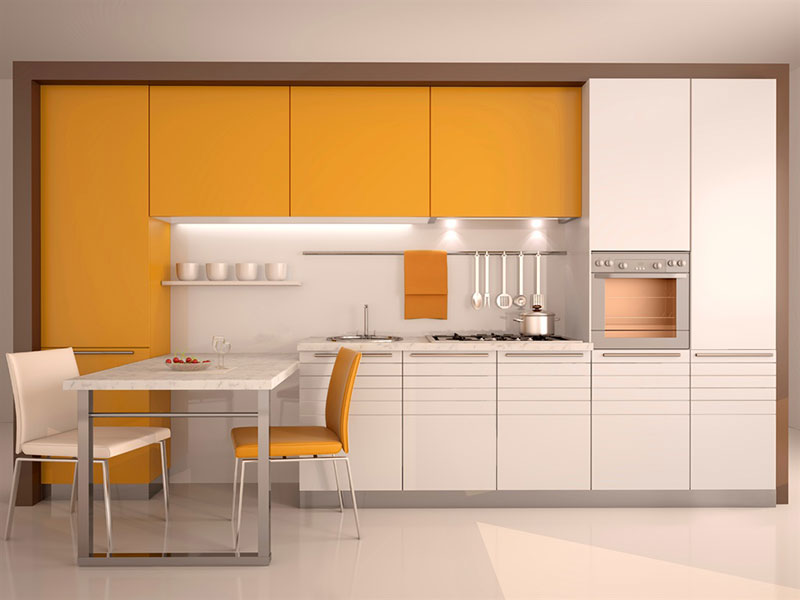 These days, many homes are starting to incorporate metal cabinets regardless of the kitchen's theme or interior design. A kitchen cabinet made of metal would be the smartest and most practical option for storing utensils and food.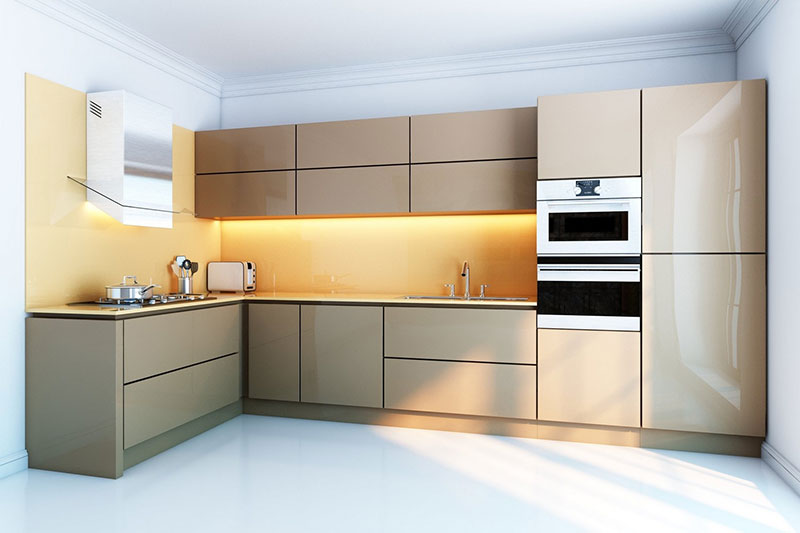 The solid metal material of the cabinet protects food from pests and extreme temperature. Kitchen cabinets metal provide reliable durability against constant wear. The hinges of kitchen cabinets are usually constructed from solid metal. These cabinets are made to withstand the test of time. Choosing metal kitchen cabinets will give you a greater peace of mind.
One of the most prominent features of metal kitchen cabinets is the metallic exterior which increases their visual appeal. Aside from being favored due to their aesthetic value, metal kitchen cabinets provide a high level of durability that everyone should look for in kitchen cabinets. Should you decide to opt for a great alternative to your old wooden kitchen cabinets, the best solution is to go for metal kitchen cabinets.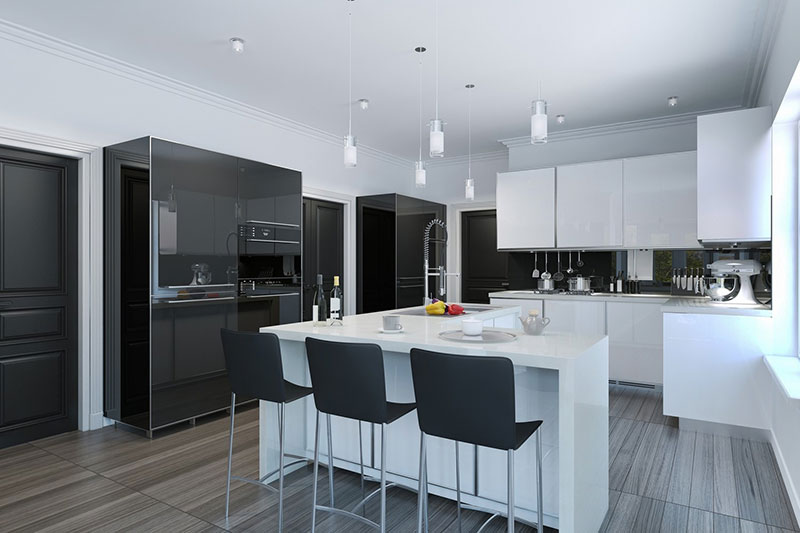 Wooden kitchen cabinets have a high maintenance level, considering the fact that they can get eaten by termites or rot easily when left unchecked. Moreover, wooden cabinets are highly prone to high temperature, especially those positioned above ovens or stoves. Keep in mind that wood is highly flammable, which increases the risk of fire-related accidents in your home. Metal kitchen cabinets don't get eaten by termites or rot in case of extreme humidity unlike wood.
Similar to wooden designs, metal kitchen cabinets come in a wide selection of sizes, styles and designs that will blend well in any type of kitchen. There are cupboard designs for metal kitchen cabinets which are usually mounted to walls. You can also find free-standing and counter-top models.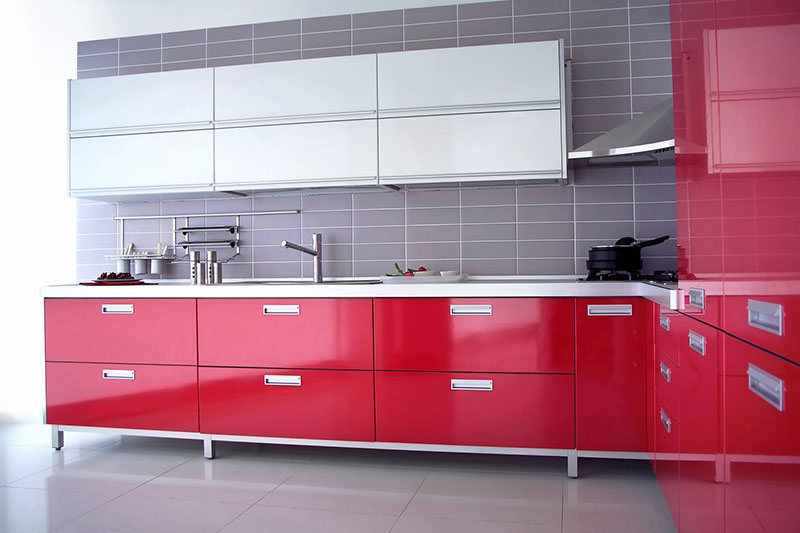 One good thing about kitchen metal cabinets is the fact that you are not limited to just stainless steel models. You can find other appealing finishes available or you can have one refinished to fit your personal preference. Metal kitchen cabinets can be customized easily to blend with any type of kitchen theme and decor. By adding your own personal touch, you can steer clear of the cold, industrial look common with metal kitchen cabinets.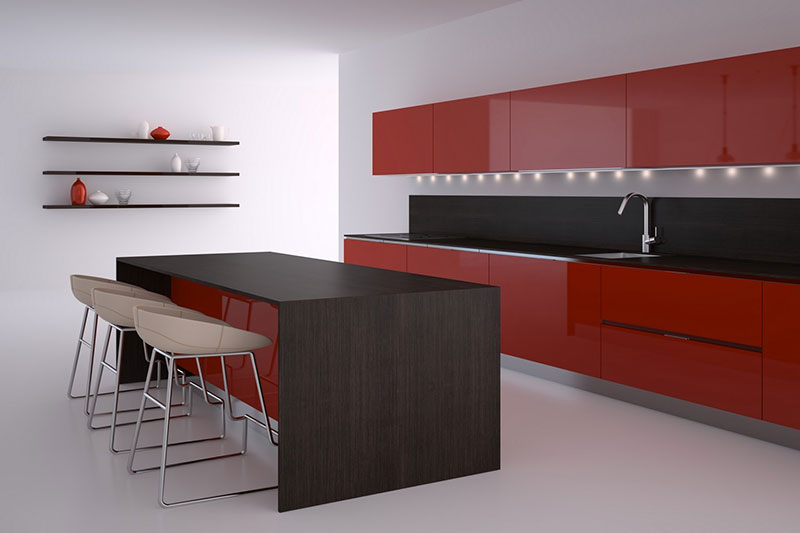 Metal kitchen cabinets would be perfect for individuals who are concerned of the environment. Metal kitchen cabinets are very earth-friendly for a number of reasons. First, metal kitchen cabinets can be easily recycled. They can be melted down and remade into other objects without losing its quality. Aside from that fact, metal kitchen cabinets are non toxic and safe for people, especially children and small animals. And best of all, metal kitchen cabinets are built to last longer, so less production is required.
Another major advantage of having metal kitchen cabinets is the fact that they are a lot easier to clean and maintain compared to wooden kitchen cabinets. Metal kitchen cabinets can be easily cleaned with just a sponge with a little amount of soap and water. You can dust off your metal kitchen cabinets with just a micro fiber cloth. With metal kitchen cabinets, you don't have to worry about the finish fading. Keep in mind that metal kitchen cabinets are prone to scratches, but most of the time scratches can be easily buffed out.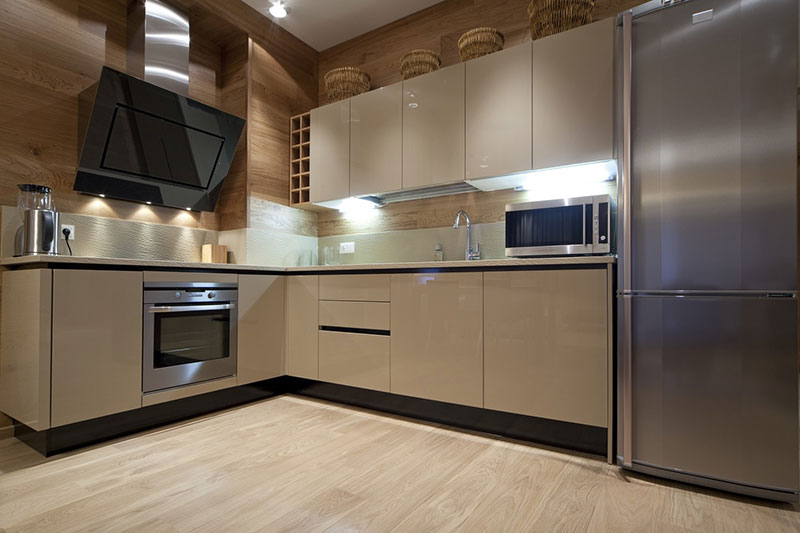 If you encounter smudges and fingerprints, the solution is just a dab of olive oil on a cleaning fabric. When you encounter a heat stain, you can clean it easily with white distilled vinegar. Metal kitchen cabinets are very easy to clean and maintain. Other than being highly durable, metal kitchen cabinets are bacteria resistant for a safer, cleaner kitchen. If you are looking for cabinets for your kitchen, you might want to take metal kitchen cabinets into consideration.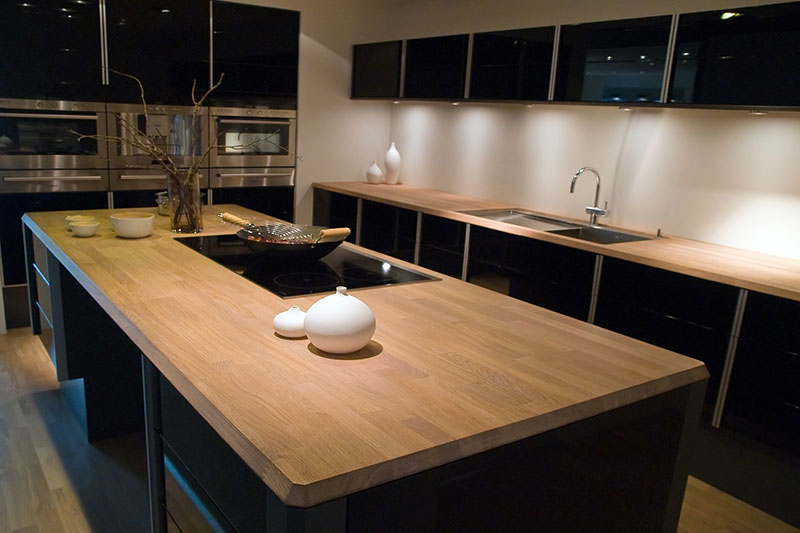 Metal cabinets offer a bright and cheerful atmosphere to your home; they are very worthwhile solutions to your cabinetry needs. When choosing metal cabinets for your home, you should do some comparison-shopping, while also gathering estimates from any professional you consider for installing your new metal kitchen cabinets. Whether you choose solid metal or a mixture of metal and custom kitchen cabinets, you are sure to be pleased with their stunning good looks and functional storage capacity. Then you will understand why these types of cabinets are so popular today.
Where to find metal cabinets?
Just take a look at the beautiful metal cabinets that are available in the market. The kitchen cabinet is often one of the shabbiest pieces of furniture that you have in your house. This is a result of years and years of bad use, greasy fingers, cooking oil vapors and what not. The cabinets usually end up looking retro and that too in not the best way possible. Of course you have started to wonder if there are any cheap ways of replacing the cabinets.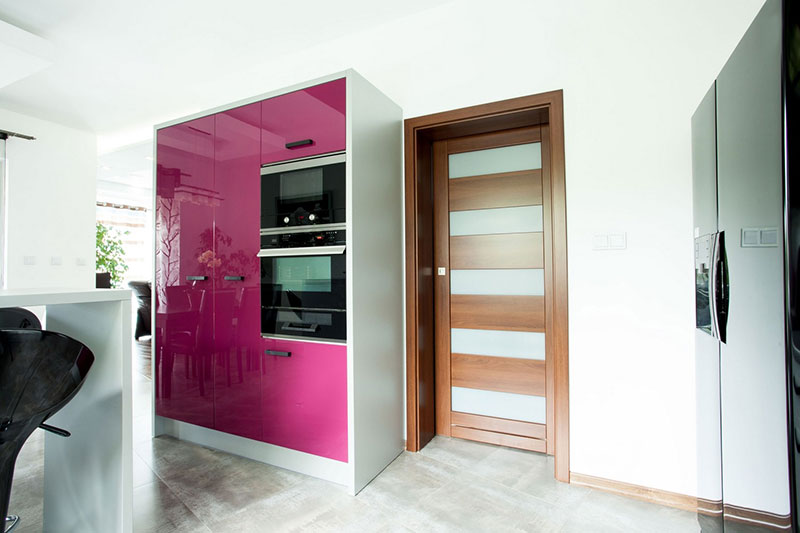 There are many ways of completing doing over your kitchen cabinet without taking them all down at one go. This will not involve external help and you can do most of the work yourself. This will also cost you a lot less. Of course if you still want to replace the cabinets all together it means that you are ready to spend enough money on that. But then you might want to resort to this if your existing cabinet is made of metal and beyond repair with all the rust or is extremely flimsy and can come down any time. But then there are always not so expensive places like second hand shops or salvage yards and lumber dealers who will be ready to do this. Through these options you can buy cabinets for way cheaper than you would have to shell out at a showroom.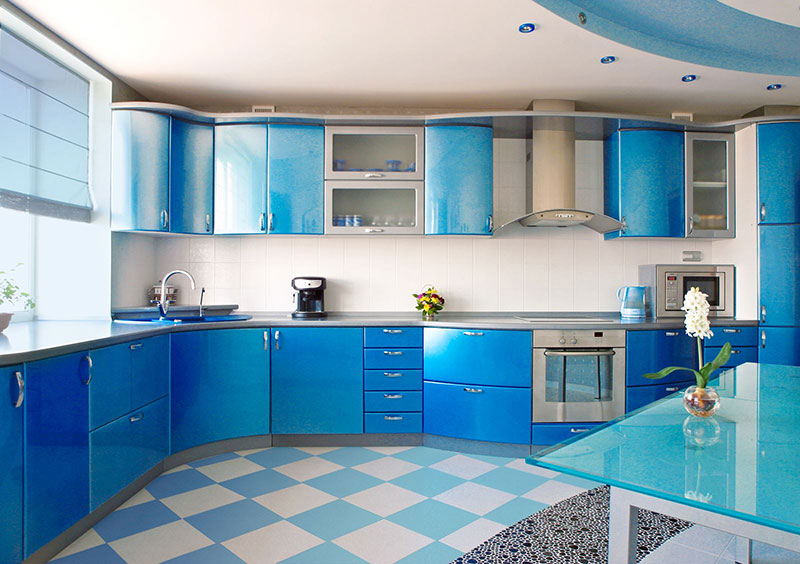 But if you want to do the finish again or reface the cabinets you can do that too. To begin with you have to clean the wood surfaces properly. Then after deciding what conditions the doors of the kitchen cabinet are in you can go ahead and refurbish them or repaint them or at least reface them.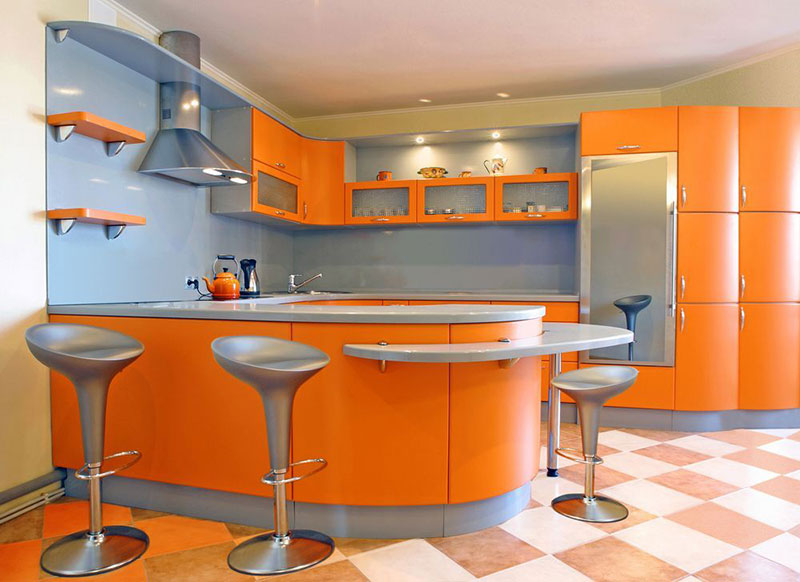 Painting or refinishing obviously involves the least bit of trouble in all of this. But then all these methods involve some labor. To retain the doors you can strip the surfaces down to simple wooden planes and after applying a coat of stain you can coat them again with hard polyurethane. If you are going for refacing you have to hire some help and drape the cabinets in something. After this you have to put new doors in place. It is slightly more expensive but then you will also be using less labor.